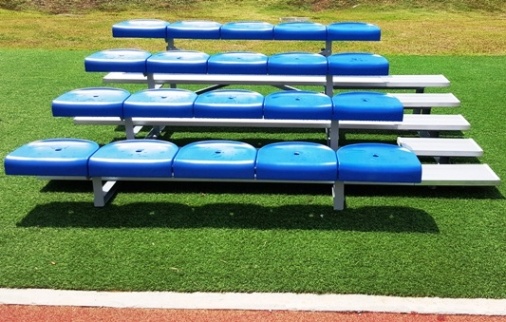 Category: Aluminium Bleacher
Product Code: SP 130500
3,4 and 5 Row Bleacher with Plastic Seat & side staircase
Made from special aluminium profile. Come with plastic seating and side staircase for easy up and down.
The different levels also guarantee a good view of the events taking place. The complete construction of our versatile spectator stand is manufactured from aluminium.
The seating area is supplied with low back rest plastic seat and the steps are made from special aluminium profiles and are additionally anodised and treated to be non-slip.
2 years warranty.