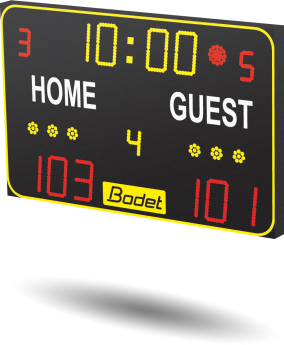 Category: Scoreboards Range
Product Code: SP 150105
Bodet 'BT 6015'
BT 6015 is a small multi sport scoreboard with dynamic display of team names.
It is a simple and affordable solution that allows for the display of key information for most sports. This scoerboard is designed for sports halls hosting school and country competitions.
Viewing distance: 60m.
Dimensions: 1150mm (l) x 750mm (h) x 80mm (w)
1 year warranty.