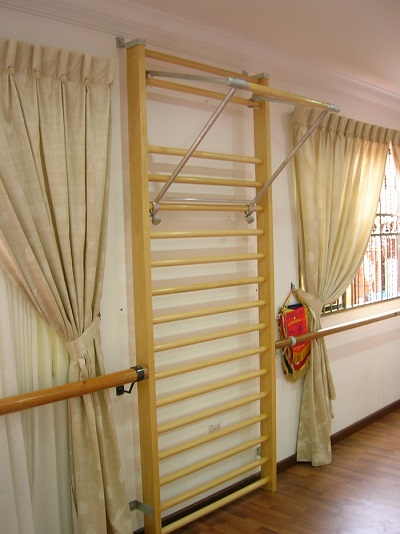 Category: Artistic Gymnastics
Product Code:
Wooden Wall Bar
Timber side walls with round shaped white surface Kasah wood rungs individually screwed, easy moving on non marking rolls.
Come together with chinning bar for chin ups, climbing, hanging and swinging. Extremely rugged, stable and durable particularly for the use in public facilities.
Dimensions: 230cm x 120cm. Included wall bracket.
1 year warranty.