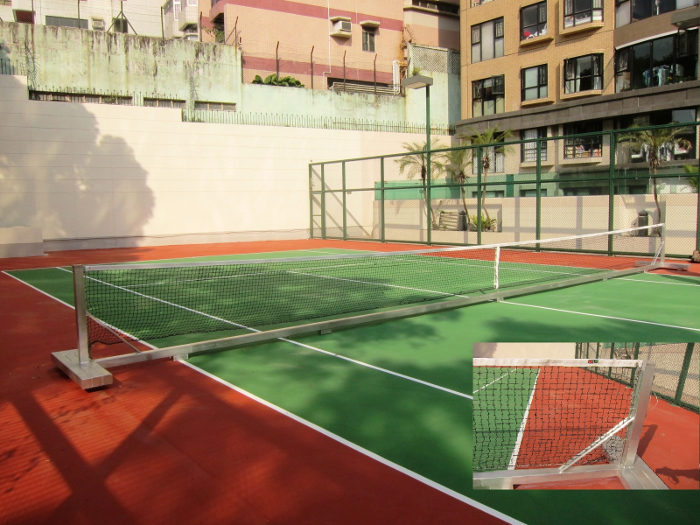 Category: Tennis Post
Product Code: SP 80310
Tennis Post Mobile System
Made from special aluminium square profiles 80 x 80mm.
As with our tennis post, all tension and mounting mechanism are set into the profile.
With removable crank handle and insertable rod system for securing the net.
The weights set into the feet provide the necessary stability.
80310 white powder coated
80310 green powder coated
80320 aluminium surface.
80330 transport wheels for tennis post mobile system