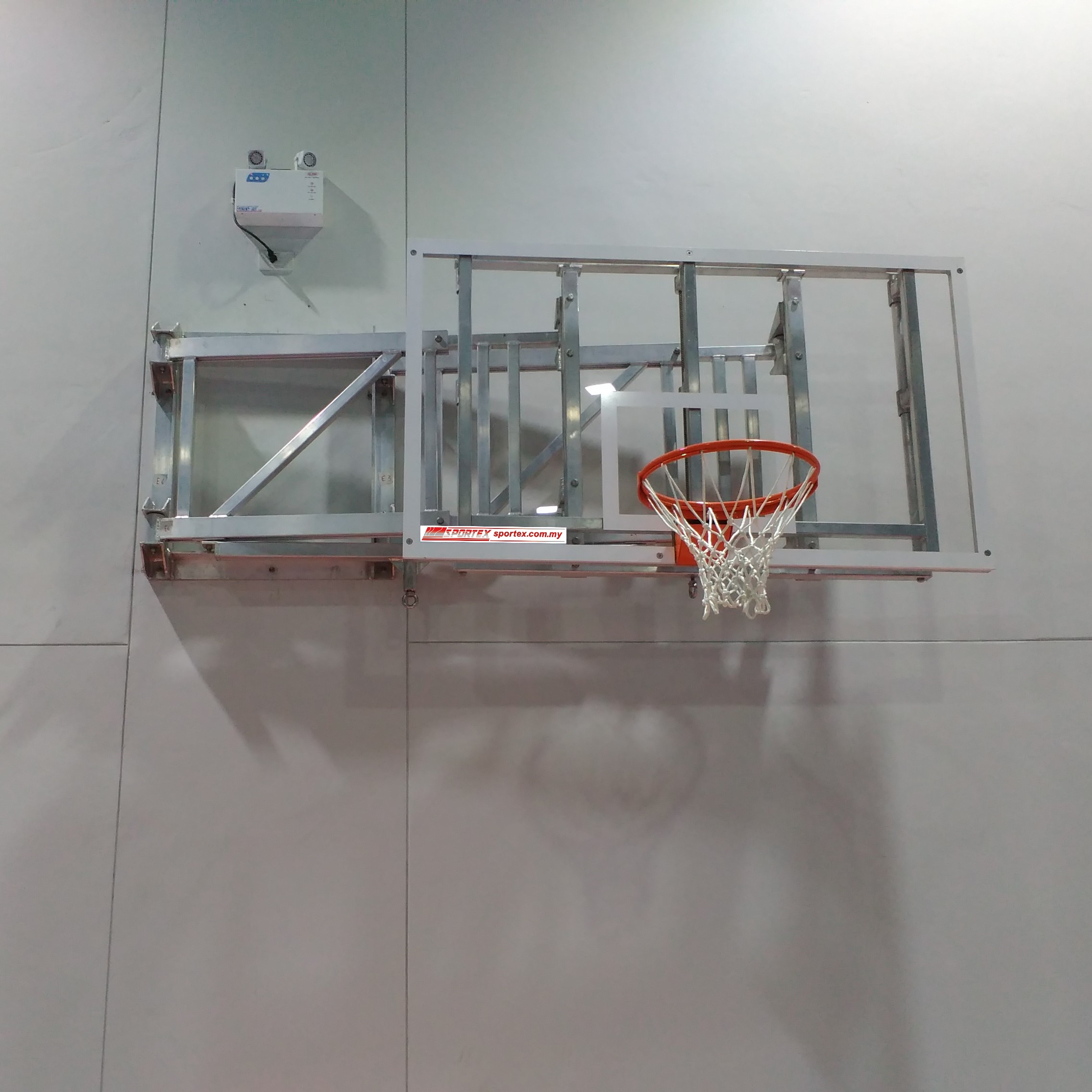 Category: Aluminium Basketball Post
Product Code:
Basketball Wall Mounted, made from special aluminium profile. FOLDABLE to one side. Included basketball backboard 180 x 105 cm white powder coated. Backboard made from Acrylic 15 mm. This board offers the same bounce back properties like the safety glass one. Included non foldable basketball ring and nylon net. For indoor use. 8 years warranty .
These wall-mounted practice backboards are supplied WITHOUT mounting hardware!
100441: Projection 0.90 m
100401: Projection on request
100411: Projection 3.25 m
100421: Projection 2.25 m
100431: Projection 1.65
100465; High adjustable system for basketball wall mounted and single/double post. Adjustable height from 2.50-3.05 m.