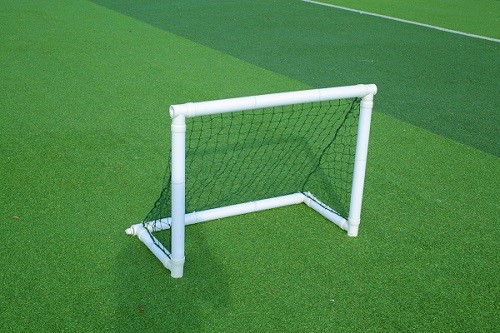 Category: Inflatable Air Goal Post
Product Code: SP 280020
SPORTEX Air Goal Post Series
All hoses of inflatable goal post products are made of thermoplastic polymer and high tenacity terylene yarn in a special three-layer structure, which enables our products to stand pressure of 4.6 BAR, provides them excellent impact resistance, recoverability and weather resistance and most importantly, it is nontoxic and environment-friendly.
Our goal post structure enables it to be rigid and straight enough, when a ball hits the hose it reacts as a normal soccer goal.
Our products compose of three-layer hose, connector and valve, can be pumped with a strongest pressure of 1.2 BAR, enabling them to have strong tenacity.
1. Rigid enough and safe for Pro-training
2. Portable with bags.
3. Inflatable in 30 seconds
280020 inflatable air goal post 120 x 80cm
280030 inflatable air goal post 183 x 122cm
280040 inflatable air goal post 244 x 152cm
280050 inflatable air goal post 300 x 200cm
280060 inflatable air goal post 500 x 200cm