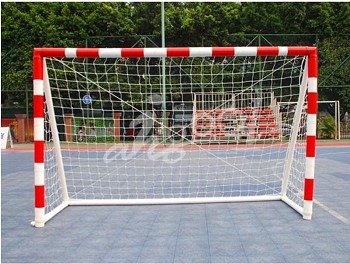 Category: Inflatable Air Goal Post
Product Code: SP 280200
SPORTEX Handball Air Goal
Made of thermoplastic polymer and high tenacity terylene yarn in a special three layer structure, which enables the goal to stand pressure of 4.6 bar, which provides a excellent impact resistance, recoverability and weather resistance.
It is non toxic and enviroment friendly.
Rigid enough and safe for training. Portable with bag.
SP 280200 - Dimensions: 3.0 meter x 2.0meter
SP 280210 - Dimensions: 2.44 meter x 1.52meter