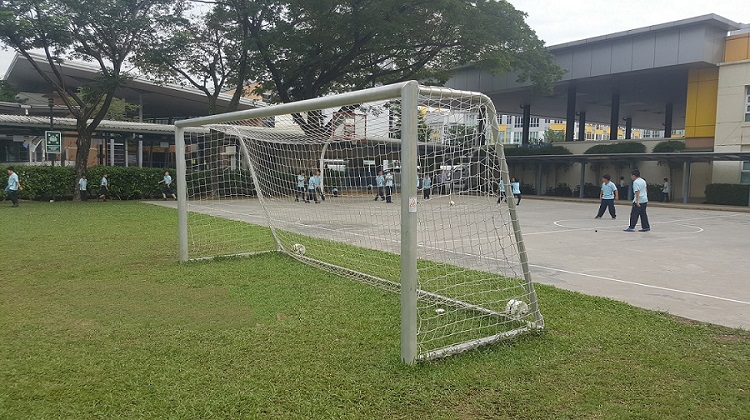 Category: Soccer Goal Post
Product Code: SP 110220
Aluminium Junior Soccer Goal Post
Made from high quality aluminium profile 120mm x 100mm. Inside dimensions: 5.0m x 2.0m, projection: 0.80m upper, 1.50m lower.
Fully welded in a single piece, freestanding system. Included plastic net holders which is made of hard wearing plastic, easy to replce for quick installation and removal of the net.
8 years warranty.
SP 110210 - lower projection 1.0 meter.
SP 110220 - lower projection 1.50 meter.
SP 110230 - lower projection 2.0 meter.