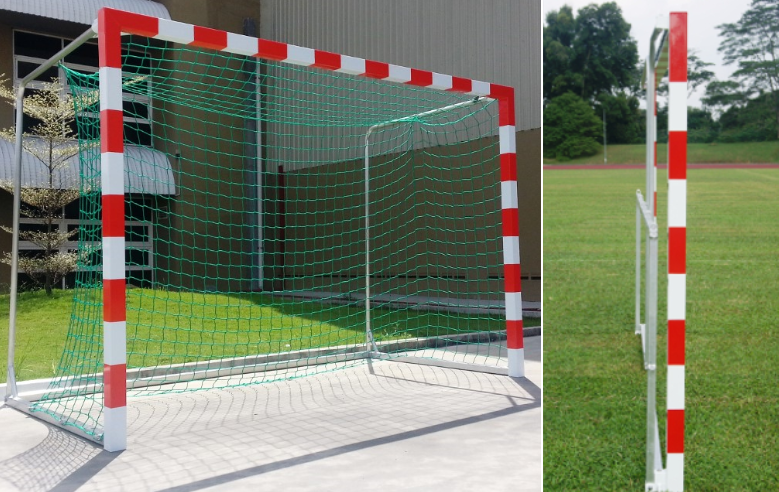 Category: Handball Goal Post
Product Code: SP 70000/FD
Foldable Handball Goal Post
300 x 200 cm, made of special aluminium profile 80 x 80 mm. The projection of the goal is 1.40 m. The frame is red-white-stripes (alternative blue-white or black-white) powder coated.
The net support tubes (40 x 3. mm) are fixed to the goal frame with stainless steel screw.
Solid Corner Joints due to aluminium cast corners and long profile pins with double safety screw connections
Our integrated net hooks are used for the net suspension on the goal frames.
On the ground frame the net is held at the side by ropes and at the back by threading it around the crossbar. This also guarantees that the net hangs perfectly.
| | | |
| --- | --- | --- |
| Order No SP | Colours | Upper Projection |
| 70000/FD | Red White | 1.25m |
| 70011-FD | Blue White | 1.25m |
| 70003-FD | Black White | 1.25m |
| 70020-FD | Red White | 1.40m |
| 70021-FD | Blue White | 1.40m |
| 70023-FD | Black White | 1.40m |